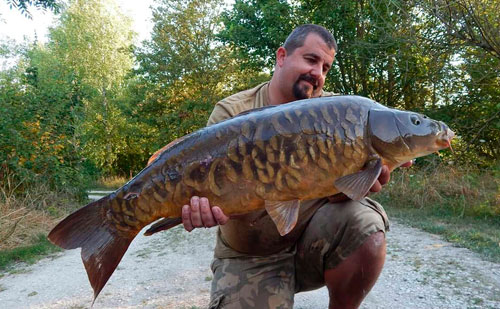 Luke has been carp fishing for 8 years with his current UK pb at 38lb 10oz and  European pb at 43lb.10oz.  One of his goals for 2017 is to improve on both pb's.
He does a lot of his fishing at the ever great Linear Fisheries, Oxford.  He is also a current member of a Cambridge syndicate called Hasse Fen. Luke's plans this year for Europe are to revisit Gigantica in pursuit of one of its monsters .
The main part of his fishing is done tight at range using hemp, corn, pellet and chopped boilie for this reason he is a great addition to our Team and will be testing out products from across our range. He is also a top bloke so keep an eye out for him bankside.