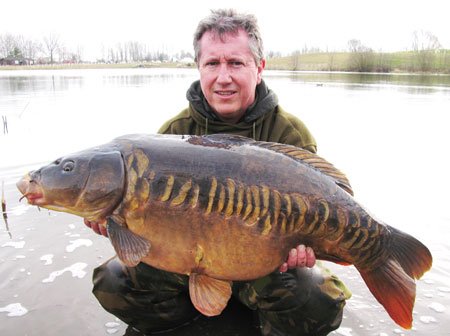 Cliff Kemp
Cliff is the latest member to join our team. He grew up coarse and carp fishing in lakes like Waveney, Arlessey and Elstow before becoming well known at the Linear Fisheries complex on St. Johns and Manor.
His photo album is littered with huge UK carp including 2 different braces of common carp totalling 99lb from two different waters !
Cliff is now a regular on the carp match scene. He grew up alongside the first group of anglers who perfected the art of tightly spodding at range.