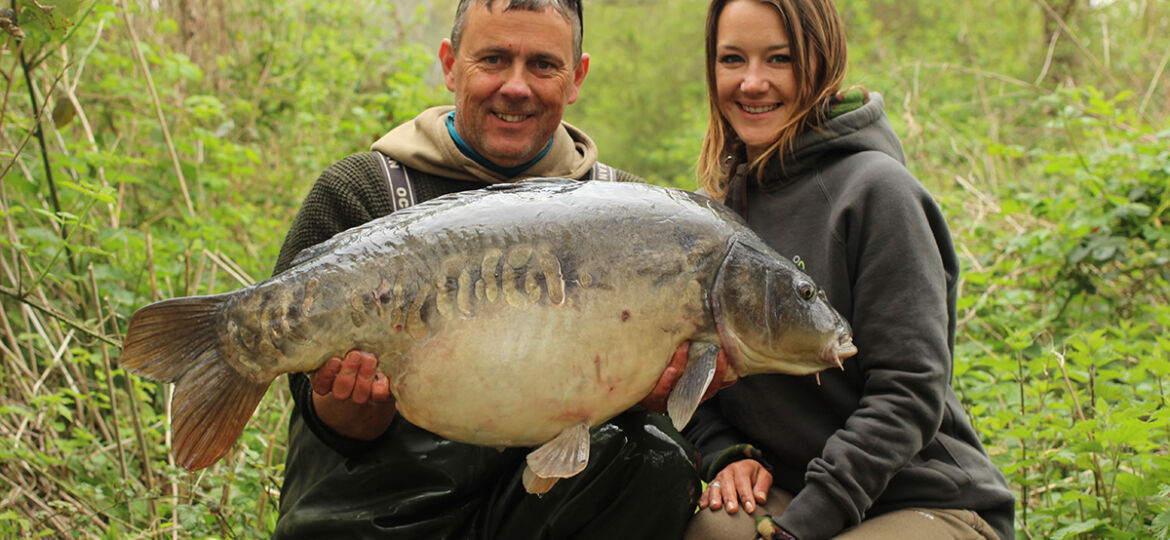 Hi all and welcome to the first instalment of my blog. Some of you will be pleased to know that this isn't going to be just another 'here's what I've caught on the bait, so get on it' style piece, but more of a case of telling you about my approach at different times of the season. I'll be letting you know how I've caught them, how I apply my bait and how I use my style of angling to target carp. If I don't have the pleasure of a capture to show, that it's not time wasted as it's all part of the bigger picture and planning for the future. The way I look at my own fishing is, it's a marathon and not a sprint.
So, what have I been up to over the last few months during what can only be described, weather-wise, as a pretty dismal spring?
I've been lucky enough to have fished every spring since the close season was abolished in 1995. I have a fair amount of experience spread over nearly 3 decades, as to what works and when, so I'm not taken in by the latest fads or sheep mentality. I'm confident enough in my approach that it doesn't worry me what others are doing. If I apply what I know, and put the effort in, the rewards will come.
My style of fishing, i.e. targeting particular fish, doesn't make me chase the next bite. If that's what you are into then fair play to you, but I prefer to be single-minded, do my homework and learn areas where the fish I'm targeting tend to hang out or get caught from. I'd rather target those spots and start applying the bait to them, whether the fish are feeding or not. Yes, I do blank whilst doing this, and those anglers who are chasing them with zigs and chods will start catching, and quite often out-fish me. In the past, I've seen plenty of anglers bag up during this period, but their results suddenly slow up once spawning has taken place. I put this down to a lack of prep on areas and establishing bait, which can have the knock-on effect when the weed starts to take over.  Like I said it's a marathon to me and I have no interest in following suit or trying to be top rod. My aim is simply to target the biggest fish in the lake.
In this day and age, a lot of waters are very busy and the last two years especially have seen exceptional pressure on lakes, so the busy banks have made chasing fish increasingly hard. Rather than just camp and sit behind dead rods with bright ones or bits of fluff up in the water, I've been using the time to put in the preparation work by baiting, when fishing, with my ever-faithful mixture of HNV Pro boilies and particles, which I steep in salty water and a few soluble liquids/glugs. Being as most of the waters I have tickets for have been either too busy to bait when not fishing, or under strict no pre-baiting rules, this method of heavy baiting might have cost me top rod status, but the groundwork is invaluable. With all the lovely salty liquid from my bait mixture soaking into the lakebed, even when the fish or bird life have cleaned up all the freebies, the fish will return and taste the bottom for a long while after – like a cow to a licking stone. Sometimes this is even more effective for clearing areas than actual food items on a spot, especially around spawning time when salt is at its most effective.
During this time, I've managed to use the carp and wildlife, such as coots and tufties, to clear areas in preparation for high summer after the carp have spawned, but it's not all about the preparation. I have also bagged few decent fish along the way, including a lake record this spring.
I could go on, but I'll save that for next time when I adjust my baiting strategy slightly for when the lakes reopen from their temporary closures.
I'll let you know how it all goes next time
Cheers
Nige